Lina Arslanian
Principal
Joined Merdinian in 1998 as a parent and a Science/Math teacher
BS in Biology-Chemistry, American University of Beirut, 1979
MEd in Curriculum & Instruction, American Intercontinental University, 2011
Research Assistant, American University of Beirut, 1979-1984
Science/Math Teacher, Manoogian-Demirdjian School, 1984-1995
Science/Math Teacher, Merdinian School, 1998-2012
Curriculum Coordinator, Merdinian School, 2007-2011
Principal since 2011
My goal is to assist students to attain quality education in an inviting learning environment where they are challenged to think critically and communicate their thoughts articulately.
"Learning is a treasure that will follow its owner everywhere." (Chinese Proverb)
---

Sandra Bessos
Business Manager
Joined Merdinian In January 2014
BA in Education, Haigazian University, Beirut, Lebanon, 1985
Certification in Taxation, UCLA extension program, December 2015
Worked as a Bookkeeper for the past 25 years
It has been a pleasure joining the Merdinian Family where I feel very much at home having been raised in the same Evangelical community and sharing similar values.
---

Shogher Shanoian
Administrative Assistant
Joined Merdinian In 2018
Bachelor's Degree in Business Administration –Management Option with an emphasis in Organizational Leadership, California State University, Fresno 2009
Proud parent to 3 boys at Merdinian School
Merdinian alumna
Psalm 9:1-2
I will praise You, O LORD, with my whole heart; I will tell of all Your marvelous works. I will be glad and rejoice in You; I will sing praise to Your name, O Most High.
---

Hasmik Douzjian
Office Assistant
Joined Merdinian In 2013
---

Marijan Kevorkian
PreK Director/Teacher
Teaches Kindergarten Homeroom
Joined Merdinian in 2013
AS in Child Development, Glendale Community College, 2004
BS in Human Services, University of Phoenix, 2011
MS in Education/Early Childhood Studies, Walden University, April 2014
Permanent member of Alpha Gamma Sigma Honor Society
Permanent member of the Golden Key International Honor Society
Member of National Association for the Education of Young Children
Every child has been blessed by God with unique potential. As a Christian educator, I am dedicated to the development of the "whole" child, spiritually, intellectually, physically, emotionally, and socially in an individually responsive and culturally sensitive manner.  "No one has yet fully realized the wealth of empathy, kindness, and generosity hidden in the soul of a child. The effort of every true education should unlock that treasure." –Emma Goldman
---

Betty Nazarian
Technology and Curriculum Coordinator
Hi! I am the Technology/Curriculum Coordinator for Merdinian School and also a proud Merdinian parent. I have taught 4-8th grade at Merdinian throughout the years and online at the college level for over 13 years. Honestly, technology and the digital world never really interested me until I started thinking about how I could combine my love of teaching with my creative, artistic side. I found that traditional textbooks and teaching styles were too boring and limited, so I began exploring how I could drive technology into the classroom. What I learned was that the more informed I was about Ed Tech, the more I understood how powerful it can be. I now have the unique opportunity to use my passion and skills to train teachers on how to leverage technology to drive instruction in the classroom.
MA English Rhetoric/Composition, 2007
MS Management, 2008
BA Liberal Studies 2004
TESOL Certified 2004
Certified and specializing in the following areas: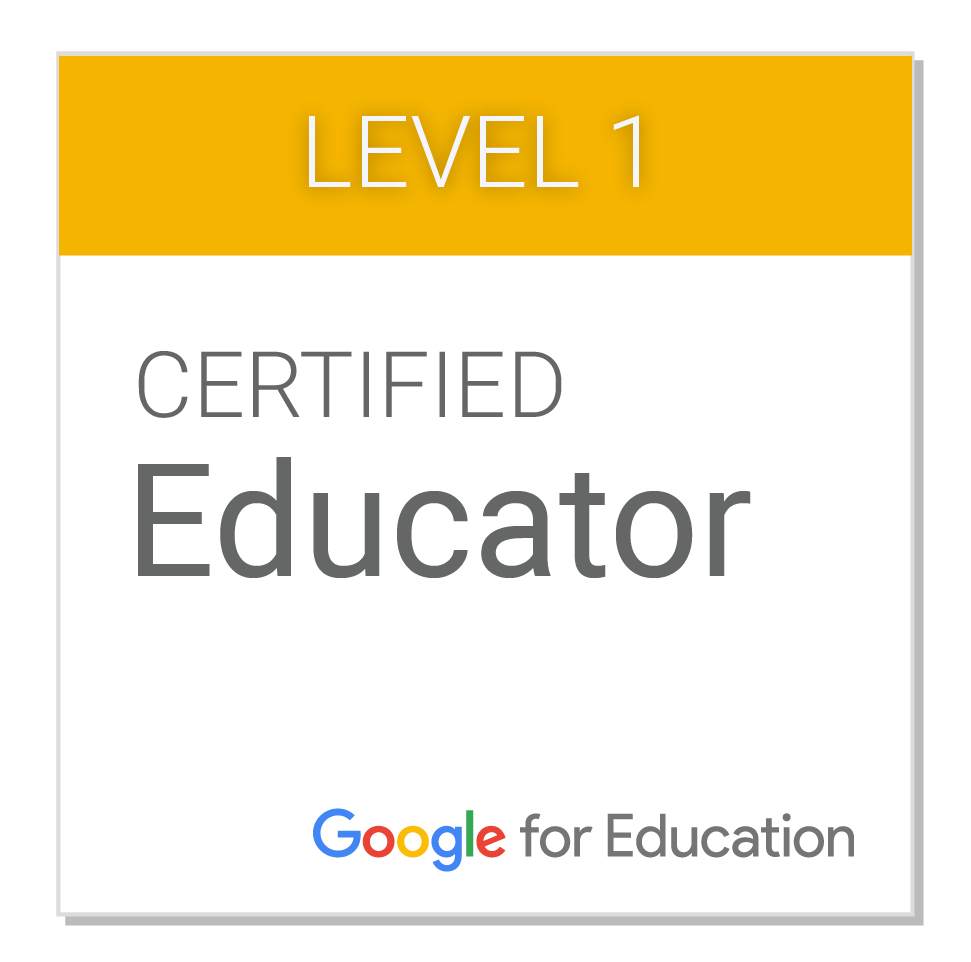 Joined Merdinian in 2008-2010, 2016, and 2019